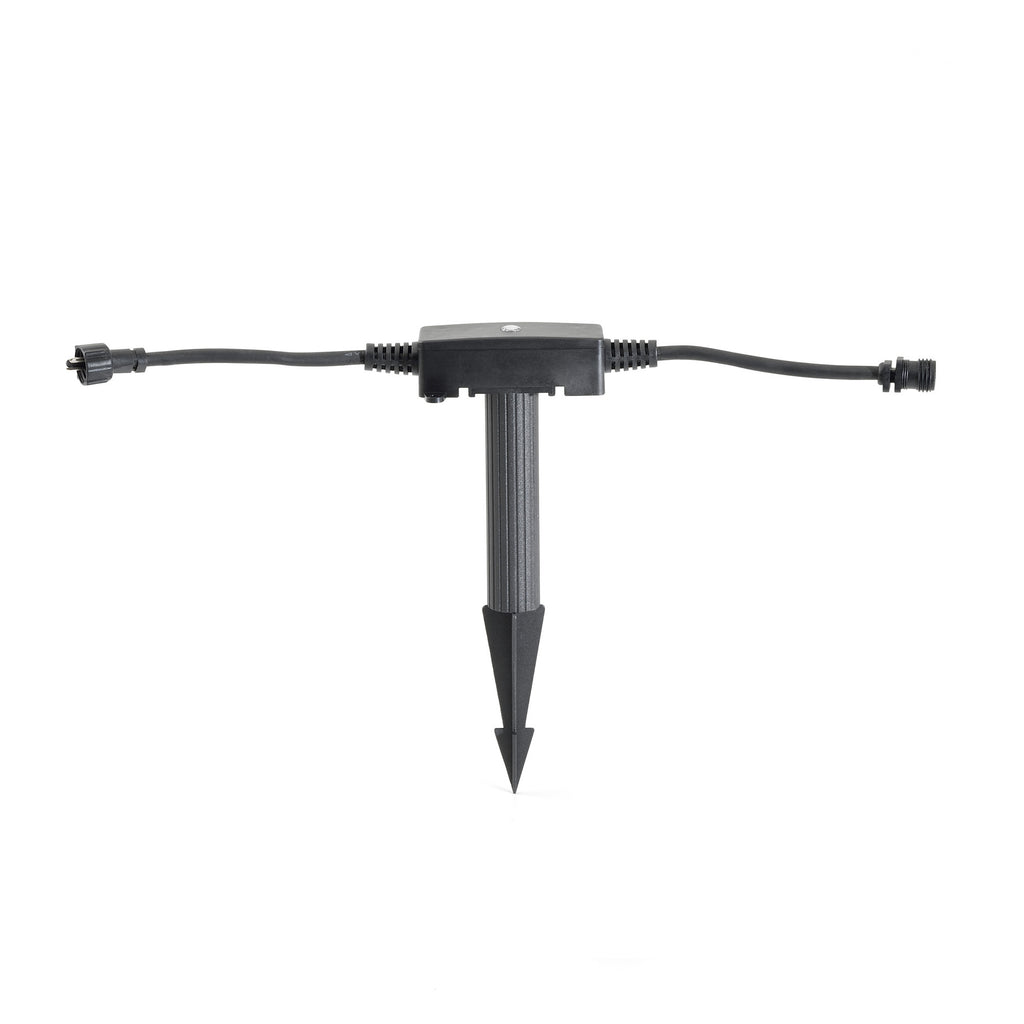 Konstsmide DUSK to DAWN SENSOR Low Voltage Outdoor Sensor
Konstsmide
7690-000
Konstsmide DUSK to DAWN LIGHT SENSOR Low Voltage Outdoor Sensor 
7690-000
This device is handy if you want to automate control over the lighting.  It will control all lights 'downstream' (beyond) of its own position. For outdoor use with Konstsmide 12v Garden Lighting System.
You can place the device almost anywhere along a 12v cable run but it's typically positioned between the transformer and the lighting cable/circuit that you want to control (placed 'in-line').
The light sensor comes with 15cm cable length either side of the unit and a 20cm ground spike.
---
Share this Product
12vgardenlights.com is the trusted supplier for patio lights, decking lights and outdoor garden lights.
We specialise in low energy LED garden lights, outdoor lighting design and garden lighting design. We only promote and sell safe low voltage garden lights and our 12v garden lights are all easy to install with simple plug and play technology. We are proud to have a great choice of outdoor LED garden lights.
Feel free to contact us regarding any questions you may have.
---
More from this collection