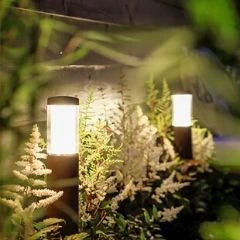 12v low voltage garden post lights are perfect for illuminating your pathways and driveway at night.
Post lights naturally increase perspective when used repetitively. Use outdoor post lights to enhance depth along your garden pathways or play with symmetry adding that designer feel to your garden.
Extend your outdoor dining experience into the night with well placed lighting in the borders around your patio or decking area.
---