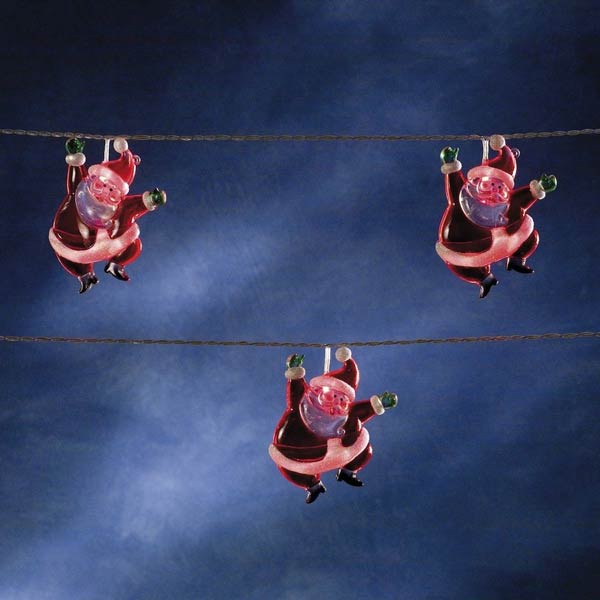 Konstsmide MINI LIGHT SET 8 SANTAS Red LED - Low Voltage Indoor Decorative Lights
Konstsmide
1394-553EE
Konstsmide Mini Light Set with 8 Red LED Santas for adding a festive feel to your home interior. A beautiful way to add some decorative lighting to your indoor living space and is perfect for illuminating your home at Christmas.
Supplied with a 24v transformer (IP20 rated).
Energy rating: 
LED Colour: Red
Cable: 6.75 metre transparent cable (overall length)
5m to the first LED - located every 25cm thereafter.
Light source: 8x Red LED
Lifespan: 
1 year guarantee
See the Low Voltage Benefits
---
Share this Product
12vgardenlights.com is the trusted supplier for patio lights, decking lights and outdoor garden lights.
We specialise in low energy LED garden lights, outdoor lighting design and garden lighting design. We only promote and sell safe low voltage garden lights and our 12v garden lights are all easy to install with simple plug and play technology. We are proud to have a great choice of outdoor LED garden lights.
Feel free to contact us regarding any questions you may have.
---
More from this collection