Outdoor Cables & Accessories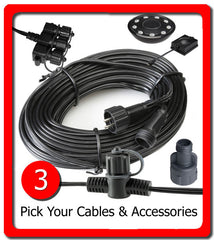 High-quality 'Plug & Play' cables, connectors and accessories from the 12v lighting professionals Techmar.
To ensure compatibility of the entire system please select the cables and accessories from the same manufacturer as the light fittings.
For further information on cable design and selection please see the 'all you need to know' header, or feel free to contact us with any questions you may have.
---
Sorry, there are no products in this collection