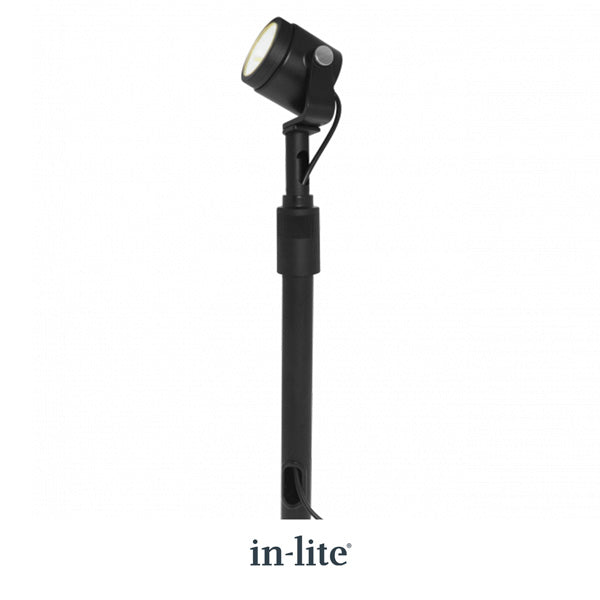 In-lite RISER 2 12v LED Low Voltage Outdoor Accessories
in-lite
10703405
In-lite RISER 2 accessory is designed to raise the Scope series of spotlights from the ground. Elevate the MINI SCOPE, SCOPE, and BIG SCOPE / BIG SCOPE NARROW above low level plant features that may otherwise obstruct the light fitting and light output. Fully adjustable from 350mm up to 530mm in height. Can be used with both the base plate, ground stake and brace accesory for mounting to tree trunks.
Material: aluminium
Colour: black
Dimension: adjustable height of 350 mm up to 530mm (H)
5 year guarantee
See the Low Voltage Benefits
---
Share this Product
12vgardenlights.com is the trusted supplier for patio lights, decking lights and outdoor garden lights.
We specialise in low energy LED garden lights, outdoor lighting design and garden lighting design. We only promote and sell safe low voltage garden lights and our 12v garden lights are all easy to install with simple plug and play technology. We are proud to have a great choice of outdoor LED garden lights.
Feel free to contact us regarding any questions you may have.
---
More from this collection