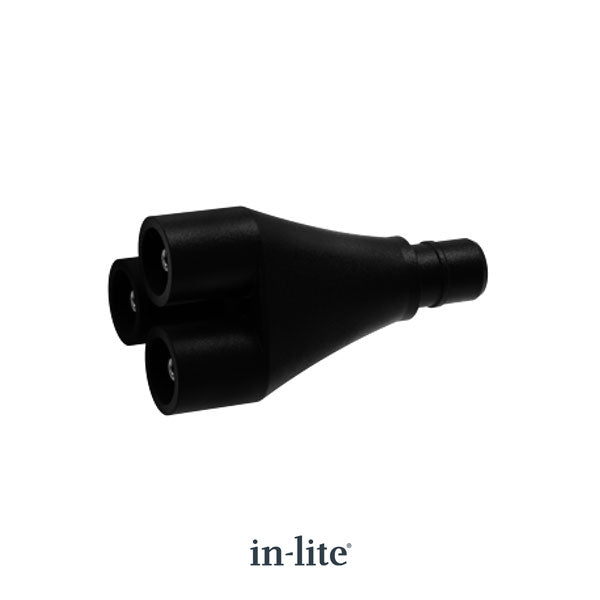 In-lite CABLE SPLITTER TRIPLE, 3-Way Connector
in-lite
10704541
Three way cable connector for connecting multiple 12V low-voltage light fittings from one connection point or to continue a cable run using the AWG 20 extension cables.
Used for creating multiple cable runs for your garden lighting installation.
If your run is likely to be longer 50m please do contact us.
---
Share this Product
12vgardenlights.com is the trusted supplier for patio lights, decking lights and outdoor garden lights.
We specialise in low energy LED garden lights, outdoor lighting design and garden lighting design. We only promote and sell safe low voltage garden lights and our 12v garden lights are all easy to install with simple plug and play technology. We are proud to have a great choice of outdoor LED garden lights.
Feel free to contact us regarding any questions you may have.
---
More from this collection