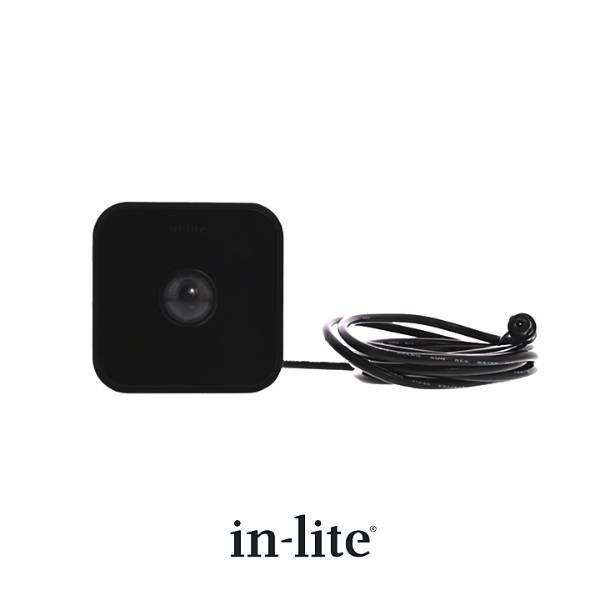 In-lite MOVE Motion Sensor 12v LED Low Voltage Outdoor Accessories
in-lite
10500705
in-lite MOVE Motion detection sensor for use with the HUB 50 and HUB 100 12v transformers. Detects motion up to 12m and lighting is switched on for 1, 3 or 9 minutes. The function of the motion sensor is set with the HUB transformer unit.
Install the move onto a hard surface 1.8 to 2m
Fitted with a 2m lead cable for use with the HUB transformer, can be extended up to 20 meters with the MOVE EXTENSION CORD, 5m.
Material: high quality synthetic
Colour: black
Dimension: 80 x 80 x 45 mm (LxWxH)
5 year guarantee
See the Low Voltage Benefits
---
Share this Product
12vgardenlights.com is the trusted supplier for patio lights, decking lights and outdoor garden lights.
We specialise in low energy LED garden lights, outdoor lighting design and garden lighting design. We only promote and sell safe low voltage garden lights and our 12v garden lights are all easy to install with simple plug and play technology. We are proud to have a great choice of outdoor LED garden lights.
Feel free to contact us regarding any questions you may have.
---
More from this collection