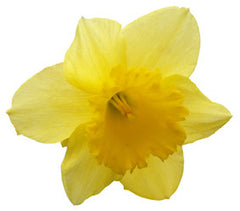 Spring Is Here - Time to Get Your Bloom On
James Parnham
The daffodils are out, birds are singing and the sun is trying to shine. Spring is finally here!
As the days draw longer and the temperatures rise it's time to get your garden in shape ready for the big bloom.
There's still time to start planning your garden lighting ideas and we're here to help make it happen.
Consider some energy efficient garden lighting to bring out your colourful springtime flowers at night!
Stylish and modern the range of Techmar garden lights will look great in the day as well as at night.
At 12vgardenlights.com we bring you the latest technology in Low Voltage LED Garden Lighting. 

You don't have to feel guilty, or waste energy, when lighting up your next garden project.
Using Plug & Play technology, our spotlights are perfect for highlighting flowers in bloom this springtime.  Garden lighting just opens up another vibrant and exciting room!
Spotlights are supplied with a solid ground spike and a fitted two metre cable, so it's easy to re-position light fittings providing total flexibility in altering the balance of lighting through all seasons as gardens and landscapes evolve. The Arigo spotlight is one of our premium spotlights finished in stainless steel and IP68 rated. Ideal for installing in or around water features.
Consider the Focus spotlight, with a 3w LED light source included and featured lens shroud. These spotlights are sure to provide a great lighting level with an increased directional impact of light on your garden features. Aluminium with a matte black finish, the Focus is one of our most popular spotlight fittings at only £27.09
Looking for more design information? please see our webpage 'Lighting Design For Low Voltage Lighting - It's Easy!!'
We'd love to hear what you have planned for your next design and be pleased to offer you some lighting design assistance
Thank you for reading our blog....from the team at
www.12vgardenlights.com
---
---
← Older Post Newer Post →
---