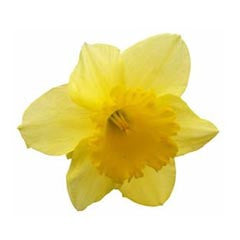 Lighten Up - It's Springtime!
James Parnham
Spring is finally here! Time to lighten up with 12v garden and outdoor lights.
Warmer days are coming and self-installations through the Easter break are a real possibility!
We're here to help!
For ideas on outdoor lighting design, cable installations or advice on the best products don't hesitate to contact us.
Our webstore has a complete range of safe and stylish lights from Europe's leading suppliers Techmar, in-lite and Konstsmide.
With over 200 products to choose from you're sure to find the best 12v lighting system for you. All products have extensive warranties.  All products are safe & easy to install with plug & play connectivity.
---
Bring Out The Best In Your Garden At Night
Spotlights bring out the best in your garden at night and are perfect for highlighting flowers in bloom this springtime.
Supplied with a ground spike and generous lead cable, they are easy to re-position as your plants and garden landscape evolves.
The Arigo spotlight is one of the premium spotlights in the Techmar Garden Lights range. Stainless steel finish and IP68 rated this spotlight is ideal for installing in or around water features.
Introduce A Touch of Class To Your Garden With in-lite
For a more discreet spotlight then the Mini Scope by in-lite might be just what your garden needs.
The Mini Scope is small yet powerful for it's size. Measuring in at 47mm and featuring a 2w SMD LED unit this little light fitting is capable of producing 72 lumens.
This spotlight is not just attractive but very versatile too. The Mini Scope can be easily wall mounted with the fixings supplied.
---
Low Level Post Lights For Newly Planted Borders
Post Lights are a great  way to liven up your newly planted beds and borders.
Consider placing post lights at turning points in your garden. Along the path for a rhythm of useful light.
Empty areas common with newly planted borders and flowerbeds can be filled with post lights providing an attractive lighting effect on surrounding plants at night.
Enjoy your social and entertaining space well into the evening with some well placed post lights around your decking or patio area. 
The Liv Low featured here, is a beautiful looking post light from in-lite. Manufactured to the highest standard and with a high quality plastic lens this light fitting produces an attractive warm glow all round.
Matte finish, in dark grey, will look great contrast against the brighter more colourful features in your garden this summer.
---
At 12vgardenlights.com we bring you the latest technology in Low Voltage LED Garden Lighting. 
You don't have to feel guilty, or waste energy, when switching on the lights due to low energy consumption.
We'd love to hear what you've planned or are thinking of doing for your outdoor lighting project and will be pleased to offer lighting design assistance if you need it!
From the team at
12vgardenlights.com
---
---
← Older Post Newer Post →
---